Planning the Perfect Prom & Home Coming
Chill-Will DJ'S Service is License , Insured and Florida State School Contractor
Before the Prom & Home Coming
Before Prom Elect Your Prom Committee – It is a team effort.
Save the Date – Picking the date for prom, consult neighboring schools. You don't want to limit
your choices in venue or entertainment because another school is having prom the same night.
Pick the perfect theme – Under the sea, back to the future or a romantic theme – ideas are endless. After the committee narrows the ideas down to a select few, let students vote on the prom theme so everyone feels involved.
Organize sub-committees – Break out into smaller groups early to determine needs and costs in each area. Sub-committee ideas: Budget,
Fundraising, Logistics, Decorating, Catering, DJ Entertainment, Photo Booth, Music Video's, Tickets and Invitations.
Set a budget It's not the fun part, but so necessary! You must set a reasonable budget and stick to it. Your fundraising team will never be able to keep up if you have dreams of grandeur beyond your means.
Show me the money Fundraisers like car washes and bake sales to more unique ideas like a talent contest, get everyone involved.
Solicit sponsors Decide which local businesses may benefit the most from sponsoring your prom and write them
a proposal or sponsorship letter.
Location, location, location – Possibly the most important element of planning prom is finding and securing the venue so start as soon as
possible.
Invite your guests – Budgeted for paper invitations or opt to save money and invite guests digitally, track RSVPs so you can get an idea
of how many guests to plan for.
Get your groove on – Band or DJ for your entertainment. Check out their web site, reviews, once you find the perfect
match, book it! Don't let your number one choice get away. If you choose a DJ make sure he/she has all clean versions.
Say cheese – Sure, there will be lots of crazy cool #selfies at prom, but you want to make sure you hire a professional to capture the night
too. Don't have a big budget? Poll parents in search of someone with photography skills – you might get lucky.
Photo Booth – Capture the classic candid prom pose in front of a budget-friendly photo booth to match the prom's theme. Have your high school name and date on the photo strip. Add some funny hats, signs and glasses and everyone will be lined up for a turn. There are open and closed Photo Booths available.
#Prom # Home Coming – Create a unique prom hashtag, and then get everyone to use it for posting anything prom related on
social media. By the time prom is over you will have a virtual scrapbook of the whole event from planning to partying. #Awesome
Chaperones – Sorry, chaperones are a must.
Party favors – Everyone loves a gift bag. Plan to send guests home with a little something to commemorate the evening.
Traditions – Will you be upholding certain year-to-year school traditions, or be starting new ones? Maybe the seniors all wear white or dance to a certain song?
Tickets – Even the best fundraising team will appreciate the assistance of ticket sales to meet budget goals. Ticket table or take your ticket sales
online.
Prom Rules – Make sure your prom rules are clear and upfront. You may set regulations for attire (no sneakers!), a refund policy, require ID,
set a "no late entry" rule, etc.
What's on the menu – Whether you plan to serve a full dinner or just appetizers and desserts, you will have to consider budget and
dietary restrictions. Set an RSVP deadline that coordinates with when you need to give a head count number to the caterer.
Prom Night
Set Up – On the big day is here :-), it is all hands on deck. Organize your volunteers and assign tasks each person. Yes, this takes a little pre-planning, but it will be worth it on prom night.
Bring your checklist – You've planned and planned. Don't assume you will remember everything. Make checklists and bring them with you.
Also bring a list of important phone numbers so you can get in touch with anyone you might need to last minute.
Make an Announcement – Once everyone gets settled, take five minutes to make a few announcements. Thank your committee, point out extra special touches, remind everyone to use your hashtag.
Coronation – The votes have been tallied and now you have the honor of bestowing a crown upon the king and queen. Make sure it is a regal affair and plan for the crowning to take place about half way through prom – so the king and queen can enjoy their moment.
Have Fun – This is probably the most important tip of all You've worked your tail off to make it a special night for all. Now it is time
to enjoy the fruits of your labor. Relax and soak it all in; it will be over in an instant before you know it.
After The Prom
Clean up – When the party is over, there is still work to be done. You are going to need your best recruits so clean up
is quick as painless as possible.
Post-Prom Party – The party isn't over by no means! There is always a lot of talk about what to do after prom. To keep the student body safe,
assign a committee to keep the party going all night long – safely.
Leave a Road Map – Prom is over for you, but next year the planning process will start all over again with a new class. Pass along on notes and ideas about what worked and what didn't so they too can have the prom of their dreams.
Pass on that Dress to the next class – Want to give back? Check for organizations that accept donations to provide dresses to students in need or
kids too sick to attend prom!
Memorialize It – Best. Prom. Ever! Remember all of the hard work and funny moments by making a scrapbook. You will really appreciate
it in the years at your class reunions.
Rest & Relaxtion – Prom was a success and you deserve a pat on the back. Take a little time to get some rest and relaxation – trip to the spa anyone? With these tips you will make prom or Home Coming dreams come true. All of the hard
Like your studies in school your work will surely be pay off!
Chill-Will DJ Service
Serving Southwest Florida
Lee, Collier and Charlotte Counties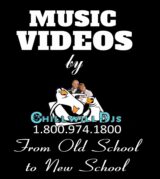 Chill-Will DJ Service
FT. Myers, Naples, Bonita Springs, Cape Coral, Sanibel Island, North Captive Island, Port Charlotte, Boca Grande, North Port, Venice, Fort Myers Beach Florida
About Chillwill DJs
Bill Pelosi/DJ Director of Music
2119 Northeast 19th Place
Cape Coral 33909
Established in 1980