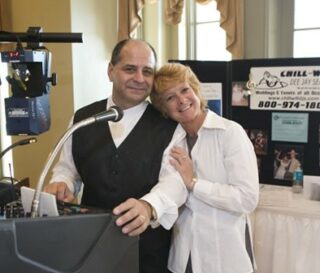 Bill Pelosi DJ/MC & Director of Music
I'm personally open for bookings for the Greater Boston area for the months of July and August.
Chill-Will DJ'S providing world class DJ'S for Greater Boston, and growing in Southwest Florida's. My name is Bill/DJ, Entertainment Director, owner and founder of the company in 1980. After serving New England Boston Massachusetts for 25 years I have relocated to Southwest,Florida in the fall of 2006 and I have established myself in Southwest Florida. We have one simple goal, to provide you with the best quality DJ Entertainment services Boston New England and Southwest Florida has to offer. This is your special day and event. We want you to be absolutely sure you have made the right decision for your event with your DJ entertainment choice. We appreciate your time, and consideration. Please continue viewing our site regarding information provided about myself, my staff and our services.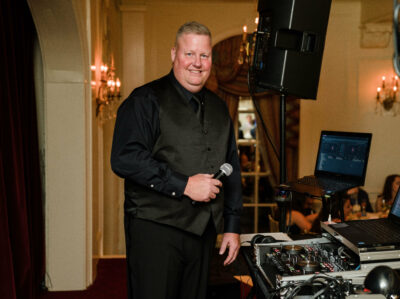 Ron has been working with Chill-Will DJS for over 25 years
He brings a passion and with the flow to any crowd. His music knowledge will have your dance floor pumping with energy. Commitment to the Event that shows in everything he does. Ron's has a natural ability to adapt and go with the flow.Ron fit's into the Chill-Will DJS Boston team quite well as he shares our belief in approaching each wedding and event with an open mind and mixing up the music to suit the audience at hand. Book a no obligation consultation with Ron and you will see why he will be a perfect choice for your wedding or special event.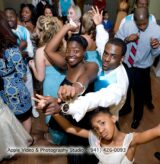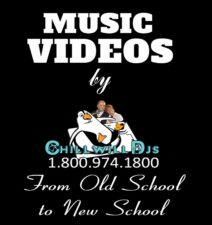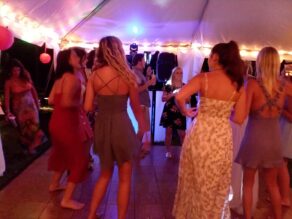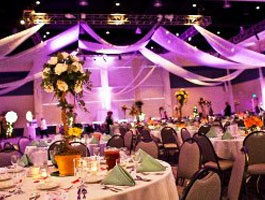 Custom Video Slide Shows form Birth to Engagement. See Demo …Call for custom quote
Professional DJ'S with 25 years of experience (Dressed In Tuxedo)

Professional DJ Equipment (Backup Same Quality) With Cordless Microphone

Complete Music Collection (Includes Ceremonial & Cocktail)

Create "Your" Online Music Play List With Over 80,000 Songs!

Complete On-Line Event Forms To Help Plan Your Wedding Day or Special Event!

Unlimited Email Communication To Your DJ Consultations To Finalize Your Wedding Details

We Are Known For Working Professionally "Behind The Scenes" With Your Other Vendors To Ensure

You Will Not Be Approached On Your Wedding Day! Very Approachable For Taking Requests, If A Bride Has A "Do Not Play List"We Simple Do Not Bring That Song!
If you would like to schedule an appointment ,or to receive our media kit please call:(800) 974-1800 or 617.943.9092 or
e-mail chillwilldjs@aol.com with any questions you might have.Wedding packages starting at $1,095.00 for five hours with Level One lighting package. This includes, professional DJ, sound system Level One lighting effects. This includes travel, set up, breakdown and consultations as needed. This is for within a 50 mile radius of Boston. Additional charge depending on location of venue.
Additional Lighting and Prop Package Available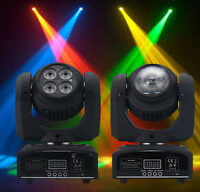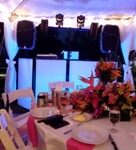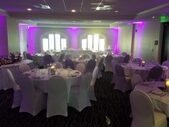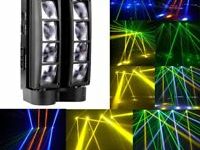 Game Shows and a dose of healthy competition…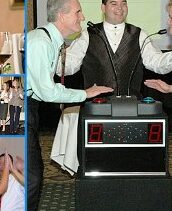 Based on the Jeopardy! television show, Game Show Mania tests players' knowledge with a series of trivia questions on topics such as history, literature, and pop culture. Contestants play as teams or individuals, and you can supply your own questions or use ours.Take It Or Leave It In this crowd-pleaser, "Deal or No Deal" meets "Are You Smarter than a Fifth Grader."
Climbing the Corporate Ladder
TRIVIA TRIVIA TRIVIA….try to outsmart your coworkers as you attempt to 'CLIMB THE CORPORATE LADDER'. This multiple choice game show combines Green and Corporate Business questions with old reliable geography, history,
television, movies, literature, sports and more. We also encourage you to provide us with company and industry related questions to be mixed in throughout. Each team or individual starts out as an intern and attempts to climb the ranks and become the chairperson. Every correct answer brings you closer to the top. This game show is fun, fast paced, and easily customized for any size group. See if you have what it takes to make it to the top.
Based on Family Feud, this game pits contestants against each other in a contest to name the most popular responses to survey questions. You can supply your own questions or use ours in this raucous game that is sure to delight the crowd as much as the contestants.
Ballroom Blitz consists of rounds of trivia and physical challenges, where teamwork and communication are vital to success.
This is a great game to form a dominating team, have fun, and win some great prizes.
Game Show Hosts, all our season DJS have at least 27 years of professional Entertainment services in the Greater Boston Area.
Chill-Will DJS and MC'S offer a variety of entertainment solutions for our business clients. From
company picnics, conventions, and holiday parties to trade shows, award ceremonies, and more,
Chill-Will DJ Service creates an atmosphere synonymous with your desired goal or theme, ensuring
your corporate function is a huge success.
Professional Wedding Digital Videographers serving greater Boston Massachusetts/New England for over 25 years..
Capture your most precious moments. Kibby Productions provides you with wedding memories that
will live in your hearts forever. A wedding DVD of your wedding day is something you'll treasure
for years to come. Call for an appointment
617.846.3432
Chill-Will DJ Service Serving
Chill-Will DJ Service Established 1980
Proudly Serving Greater Boston
Massachusetts, MA, Greater Boston, North
Shores, South Shores, Cape Cod,
Islands, Southern New Hampshire, NH