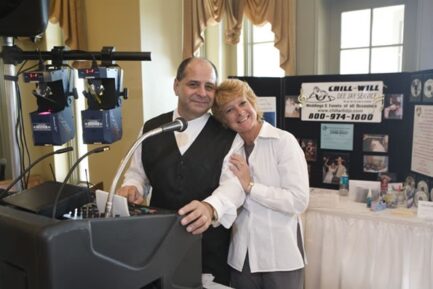 Bill Pelosi DJ/MC & Director of Music
We make planning your wedding fun offering online planning tools to create a custom play list, online wedding planner, time line from our online music library of 80,000 plus titles from the 50's today hits
We are fully licensed and insured
"From Your First Dance To Your Last"
We have You Covered
I'm personally open for bookings for the Greater Boston area for the months of June, July ,August and September.
Chill-Will DJ'S providing world class DJ'S for Greater Boston, and growing in Southwest Florida's. My name is Bill/DJ, Entertainment Director, owner and founder of the company in 1980. After serving the Greater Boston Massachusetts area for 25 years I have relocated to Southwest, Florida in the fall of 2006 and I have established myself in Southwest Florida. We have one simple goal, to provide you with the best quality DJ Entertainment services Greater Boston, New England and Southwest Florida has to offer. This is your special day and event. We want you to be absolutely sure you have made the right decision for your event with your DJ entertainment choice. We appreciate your time, and consideration. Please continue viewing our site regarding information provided about myself, my staff and our services.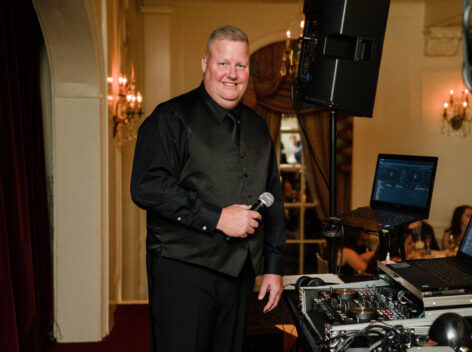 Ron is a seasoned professional DJ working with Chill-Will DJS for over 20 years
Ron brings a passion and with the flow to any crowd. His music knowledge will have your dance floor pumping with energy. Commitment to the Event that shows in everything he does. Ron's has a natural ability to adapt and go with the flow. Ron fit's into the Chill-Will DJS Boston team quite well as he shares our belief in approaching each wedding and event with an open mind and mixing up the music to suit the audience at hand. Book a no obligation consultation with Ron and you will see why he will be a perfect choice for your wedding or special event.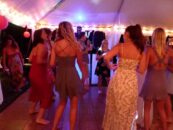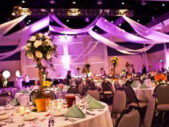 Custom Video Slide Shows form Birth to Engagement. See Demo …Call for custom quote
Why Choose Chill-Will DJ'S
Professional DJ'S with 35 years of experience

(Dressed In Tuxedo)

Professional DJ Equipment (Backup Same Quality) With Cordless Microphone

Complete Music Collection (Includes Ceremonial & Cocktail and Dance Music)

Create "Your" Online Music Play List With Over 80,000 Songs!

Complete On-Line Event Forms To Help Plan Your Wedding Day or Special Event!

Unlimited Email Communication To Your DJ Consultations To Finalize Your Wedding Details

We Are Known For Working Professionally "Behind The Scenes" With Your Other Vendors To Ensure

You Will Not Be Approached On Your Wedding Day! Very Approachable For Taking Requests, If A Bride Has A "Do Not Play List" We Simple Do Not Bring That Song!

We will keep your wedding upbeat and on track.
If you would like to schedule an appointment ,or to receive our media kit please call: (800) 974-1800 or 617.943.9092 or
e-mail [email protected] with any questions you might have. Wedding packages starting at $1,095.00 for five hours reception only. This includes, professional DJ, sound system Level One lighting effects. This includes travel, set up, breakdown and consultations as needed. This is for within a 40 mile radius of Boston. Additional charge depending on location of venue.
Additional Lighting Packages Available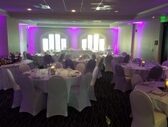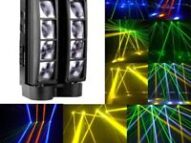 Professional Wedding Digital Videographers serving greater Boston Massachusetts/New England for over 25 years..
Capture your most precious moments. Kibby Productions provides you with wedding memories that
will live in your hearts forever. A wedding DVD of your wedding day is something you'll treasure
for years to come. Call for an appointment; 617.846.3432
Visit Kibby Productions
Chill-Will DJ Service Serving Greater Boston
Chill-Will DJ Service Established 1980
Proudly Serving Greater Boston
Massachusetts, Greater Boston, North, Shores, Cape Cod,
Islands, Southern New Hampshire, NH
About Chillwill DJs
Bill Pelosi/DJ Director of Music
2119 Northeast 19th Place
Cape Coral 33909
Established in 1980